Elite flooring for elite vehicles
The World's Best Garage Flooring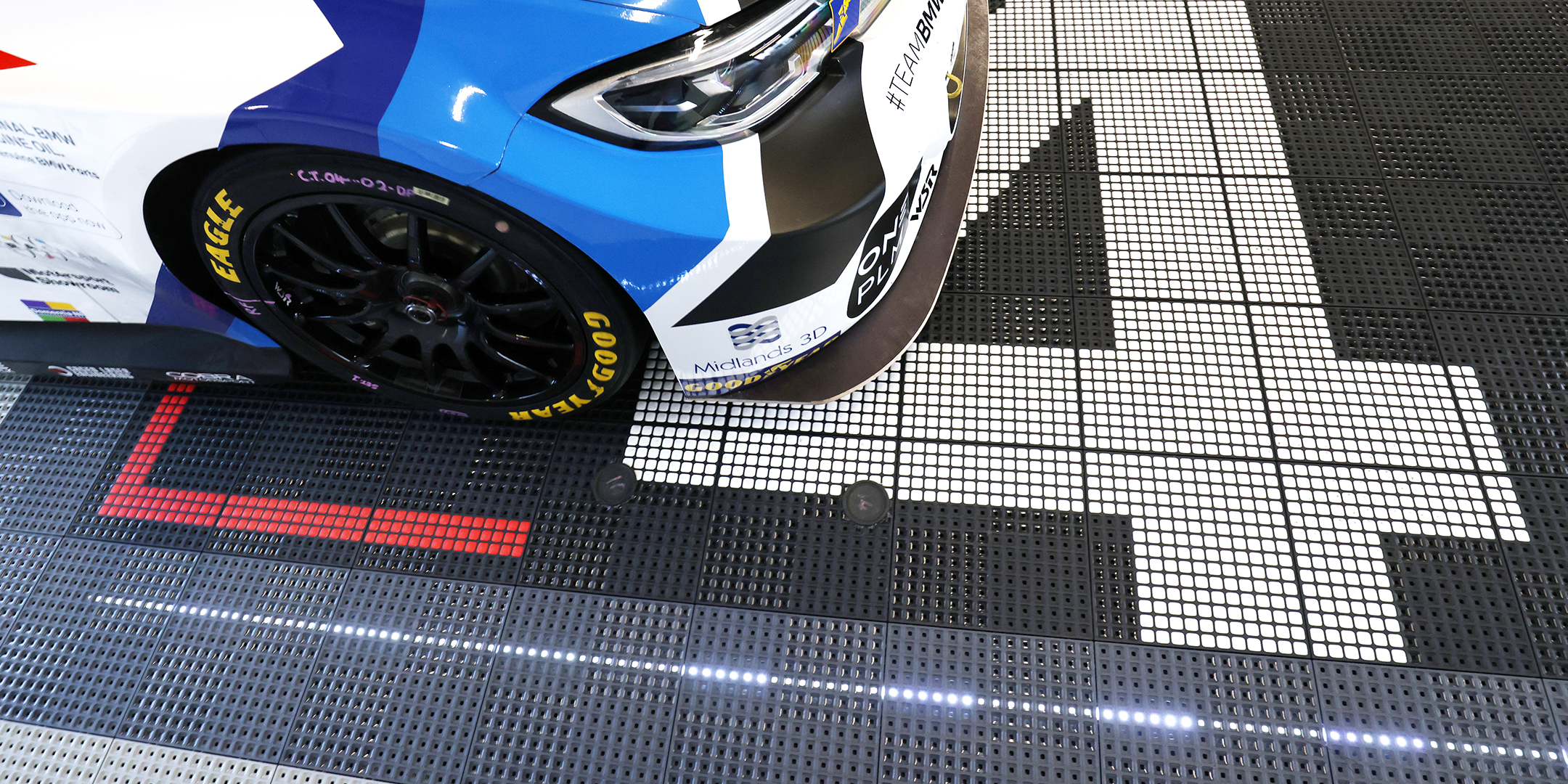 Trusted by top motorsport teams
Put your garage floor in pole position
No more boring flooring
Versodeck is practical, personal and so easy. Individual mosaic tiles in a rainbow of colours click together in any design you wish. Just imagine.
Create a truly unique anti-slip floor with individual push-in mosaics.
Simply clip the tiles together, no tools or adhesives are necessary
Make your floor even more individual, with underfloor LED mood lighting
NOVEMBER 2023 - LAS VEGAS
Find us at SEMA
We're joining over 2,000 exhibitors at this year's event. See you there!
I'm really excited about Versodeck, it creates a lot more options for us in terms of branding space and levels up our garage's overall image. It's easy to transport, easy to lay down and take back up without damaging the flooring. We can achieve things with Versodeck that we were never able to achieve with previous flooring.
The Versoflor system has elevated the aesthetics of the team's garage set-up to the next level, offering additional branding for our team partners whilst providing a functional and stand out product that offer huge benefits
I haven't seen flooring like this. There are many styles of panel flooring for workshops in commercial industries, but nothing that lends itself to you being able to make it entirely bespoke.
Interested in this floor for the quality of it and for lighting up walkways and logos. We've already had a price off other flooring companies…but nobody seems to offer that.
On the cost it matches quite closely everything else on the market, but it's got a USP which I think is brilliant.
Two types of tile - one integrated system
Best-in-class non slip, load-bearing tiles that fit together with a satisfying click. UPFLOR and TASKFLOR are fully interchangeable and compatible.
Imagination has no limits
Let the Versodeck creative community inspire you...
Need some help?
Every project is different- so if you would like to know more information than please follow the links below.
Order a Free Sample Pack
The sample pack will allow you to see how our system works and understand just how robust and versatile it is.
It includes samples of all components and a free keyring too.
FAQS & Contact
Our team are happy to answer any questions you might have.
There's no product quite like Versodeck so we understand you might want to get some more detail before you (inevitably) choose Versodeck ;)
Design & Quote
Fill out a few details about your project and we can help you design and build the right system for your space.
This service is free to use and there is no obligation to place an order.