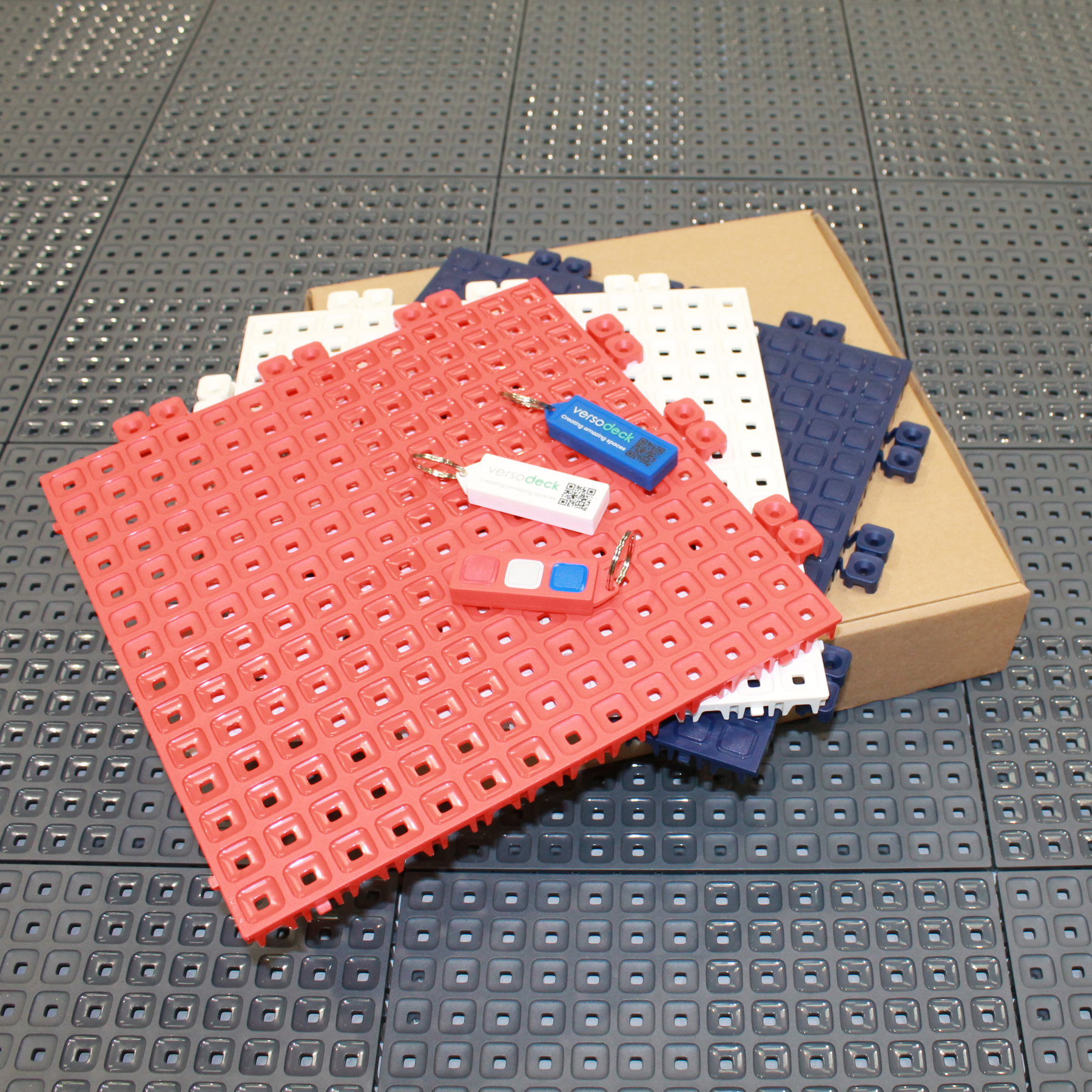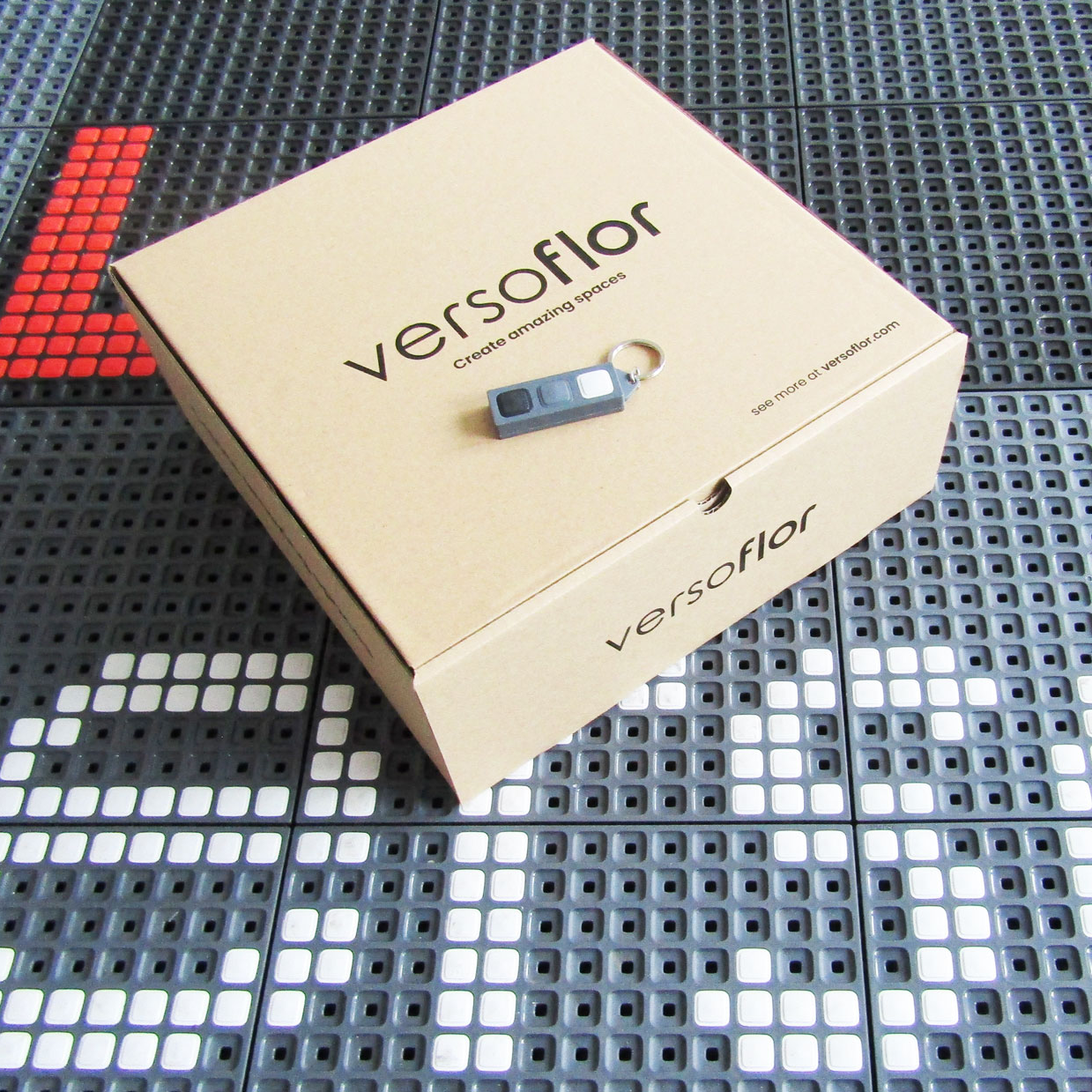 Versodeck sample pack
The contents of the sample pack:
1 Taskflor tile
1 Upflor tile
1 pack of mixed mosaics (5 of each colour)
1 pack of corner pieces
1 pack of edge pieces
1 pack of connectors
1 Versoflor keyring
Just add to cart and check out- no credit card required
The sample pack will allow you to see how our system works and understand just how robust and versatile Versodeck is.
It contains individual tiles of Taskflor & Upflor as well as mosaic tiles and a keyring.
Please note- Only 1 Sample Pack will be shipped per address/account.
Step-by-step guide
Versoflor couldn't be easier. In three simple steps you can have unique, durable flooring.
1. Measure your room
Use our online calculators to help you.

2. Build your bundle
Use our website and tools to work out what products you need, we'll then deliver hassle free.
3. Install your floor
We provide instructions to make fitting quick and easy.